Second Annual #Disney Get-Together
There were eighteen people at the second get-together, representing 7 camps (The Nala, Chan, zephyr, EgoMan, Mickey, Tummi, and Mufasa camps), most of which had cameras. Therefore, the second annual get-together pictures are divided up by camp.
Mickey has set up a couple of pages with pretty much the same pictures as here, but with commentary.
---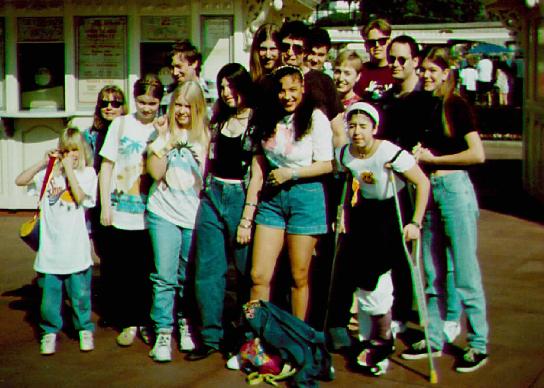 FreeNo
zephyr_
ChanMan
(Hidden) Mickey
Murray
Tummi
EgoMan
Mufasa
Sunni
Nala's Mom (Doesn't IRC)
Nala
DaisyDuck
Timon
SeaPrncss
Eggy
[an error occurred while processing this directive]
Last modified on May 4, 1997 14:29:15.